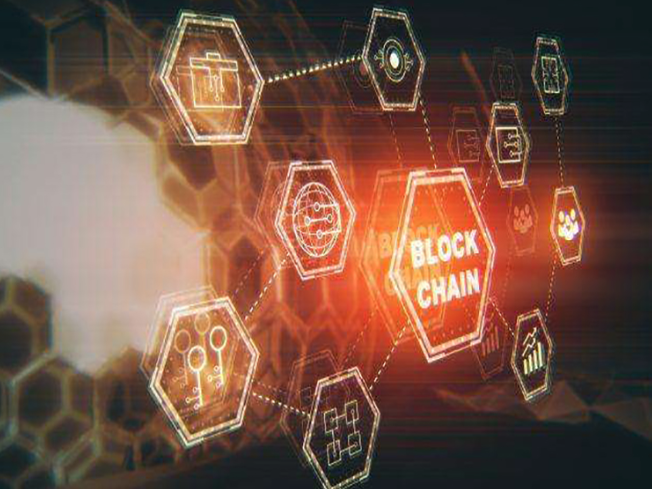 THE RIGHT TIME
As China and the world accelerate the development of blockchain technology, Paralism will also officially launch a parallel ecosystem, creating a new value network between companies, assets, goods and data, making the digital world as real as the physical world, thus further reshape the Internet and the digital economy. Supporting Paralism's main net launching  is another strategic step taken by  Hyperchain technology in less than one year.
The first functions of the system are web preview version of the mining test network(for first coin-mining), issue a chain and publish on chain. And also provide customized blockchain + template based on the industry and the development stages.
As a global ecological start-up, Paralism will attend the world's largest blockchain expo in Silicon Valley from November 13th to 14th next week, pushing the parallel chain technology benchmark of domestic blockchain to the international perspective and further exporting the parallel zone. The blockchain's innovative changes in consensus agreements and data structures provide an inspiring driving force for China and the global blockchain, giving full play to the characteristics and advantages of Paralism in commercialization, and shaping the industry more positively. Environment and atmosphere. This move will be an important starting point for the launch of Paralism and a new starting point for China's "blockchain creation" to enter the international arena.
DEFICIENCY
Blockchain technology is one of the most frequently discussed innovation areas in today's digital transformation of business and society. Due to technical characteristics such as decentralization, reliability and fraud prevention, a large number of new applications and cooperation are provided. Innovation opportunities. Since 2016, the original team of Paralism has established a technical philosophy of "Let everyone benefit from the blockchain" and focus on "value Internet infrastructure". By upgrading the serial chain data structure into a parallel chain, the original patent Buddy algorithm and other initiatives, deep mining and accumulation of key creations such as unlimited expansion, dynamic sharding , and cross-chain interaction are sufficient to support large-scale commercial landing and business practice.
Today, the blockchain is in the first application position – the encrypted digital assets have been fruitful, and the blockchain technology and economic paradigm should move forward, with any conceivable type of assets above the encrypted digital assets, including assets, rights and debt relationships related to substances and non-materials can be expressed by a pass, and their tradability and exchangeability can be simplified. In other words, how does the real economy use the blockchain to realize asset securitization and information digitization in the chain, and to upgrade the industry through blockchain technology, and the value of derivative value extends to a larger market imagination, and the key to this turning point point, Paralism has become the best platform for digital value transformation in all walks of life.
SUPPORT MANY INDUSTRIES
At present, Paralism has partners in dozens of industries such as copyright, social applications, supply chain, international trade, decentralized finance, etc., providing them with a viable and customized solution to help industries try new business models. It is understood that the original content price tag has a platform and the baby online question and answer community. Tongya network is the use of advanced parallel blockchain technology, combined with online digital feature registration and digital feature program extraction of offline publications, to achieve online UGC content The "one-stop service" of copyright confirmation, rapid indexing, real-time pricing, and continuous revenue distribution has stimulated the positive interaction of community content co-construction while meeting the needs of efficient realization of the Internet fragmentation creation trend.
Applications such as CILIAO , Jiuwan, UCO Media, etc., use the one-click pass function of the parallel blockchain general-purpose data service to realize the chain expression of assets, At the same time, it will be subject to the original capital, improve the efficiency of asset allocation and operation, and reduce financing costs. More importantly, through the Paralism publish a chain function, the peripheral products and tools business on the platform can realize the advantages of de-intermediation, cost reduction and sharing of future expectations. It is an attempt to redistribute social capital. As the application of parallel blockchain technology continues to mature and become popular, more new models and new formats will be derived in the future, creating more industry and social values.
TO THE INDEPENDENCE AND INTERCONNECTION OF VALUE
According to Paralism, from the niche to the global perspective, the parallel blockchain drives the Internet from information transfer to the value chain of the industrial blockchain. It is a natural extension of its infrastructure role and a future path for building a new ecosystem of blockchain. As the father of the Internet, the co-inventor of TCP/IP, Robert.E. Kahn, expects, Parallism and the parallel blockchain chosen by the superblock chain team are very promising to become the "TCP/IP" of the fourth generation of value Internet. Provides a fundamental solution for data traceability, data collaboration, data pricing and value delivery. Among the partners in this area, the e-commerce platform business alliance Feimeng and Ou Shiman Group's cosmetics supply and marketing traceability integration platform is the use of parallel blockchain high-performance multi-chain system, one-button chain, one-button chain, one button Pass-through, full-featured DAO and cross-chain security interoperability mechanism provide low-cost and strong technical support for each participating entity to capture business opportunities and innovate business models, thus creating a new industrial ecology with synergy and value precipitation. Paraalism supported by parallel blockchain can be applied in the field of large chain enterprises.
Looking ahead, Paralism continues to welcome developers, business and financial pioneers to join its ecosystem to enhance its value network. Participants can take advantage of parallel blockchain technology as needed, and enjoy features such as self-service token and chain issuance, stable token distribution, expansion and cross-chain solutions, and industrial templates, and run them independently and interconnected. Business or manage its digital assets. At the same time, Paralism will launch parallel eco-node recruitment, actively seek cooperation in distributed computing hardware, distributed networks, stable currency, various high-value interactive industries, and gradually access new partners to win the future. Blockchain technology promotes industrial development and creates a global value Internet.
Official Paralism Website: https://www.paralism.com/
Node Software Download Link: https://www.paralism.com/download/Paralism-Lite-0.5.0.zip